About
Located on the second floor in the stylish new Saks Fifth Avenue in The Galleria, 51fifteen offers globally inspired, locally minded cuisine created by Executive Chef Emily Trusler. This restaurant features an artfully designed modern dining room, bar, semi-private lounge and private dining space, along with Bar 12, a satellite café and bar located in the center of the first floor of Saks Fifth Avenue. Complementing the stunning new space is an innovative, chef-driven menu focused on locally sourced, seasonal ingredients.
Justin Rainer
General Manager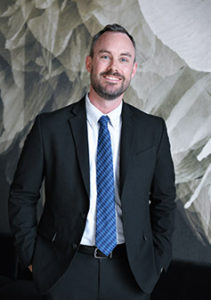 A native of Deer Park, Texas, Justin Rainer grew up near the Houston Ship Channel in the shadow of the Battleship Texas. From a childhood of comfort food like steak, fried chicken and game, to securing a spot in Houston's fine dining scene, Rainer brings front-of-house and kitchen experience to 51fifteen Cuisine & Cocktails.
A graduate of the University of Houston, Rainer began his culinary career at the high volume Carrabba's Italian Grill, where he worked every position from prep cook to manager. He learned about the history of Houston food and culture at Tony Mandola's and Laurenzo's, large family-owned restaurant operations.
"I look forward to bringing my knowledge and experience to run a friendly, efficient, and professional fine dining establishment," says Rainer. "I plan to be very visible and to know our customers at 51fifteen very well."